The data is screaming at us: time to take LinkedIn and video seriously.
Start small, but just start.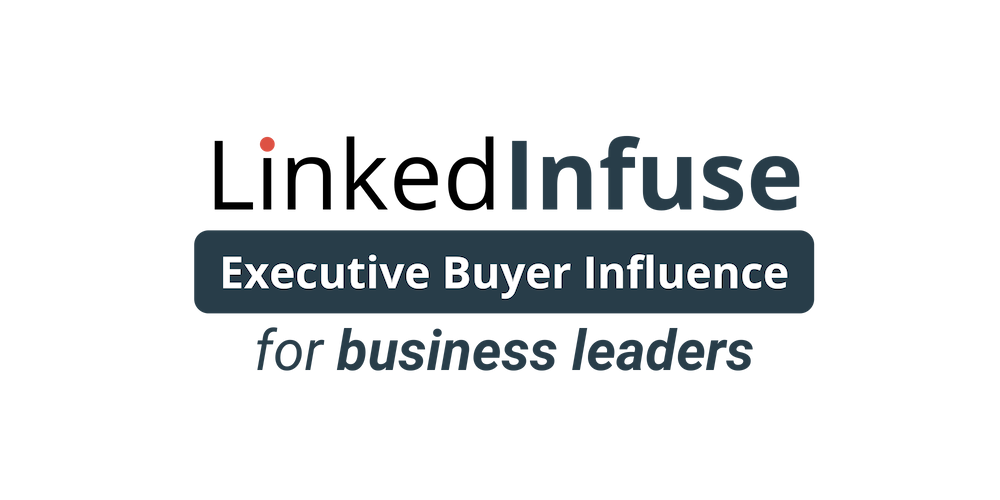 Business Leaders: I implore you to lead by example for your sales teams. Executive Leaders Personal Profiles are one of the best lead magnets your company has. Your job title carries weight, you know the industry, and you've built credibility over decades that SDRs could only dream of having.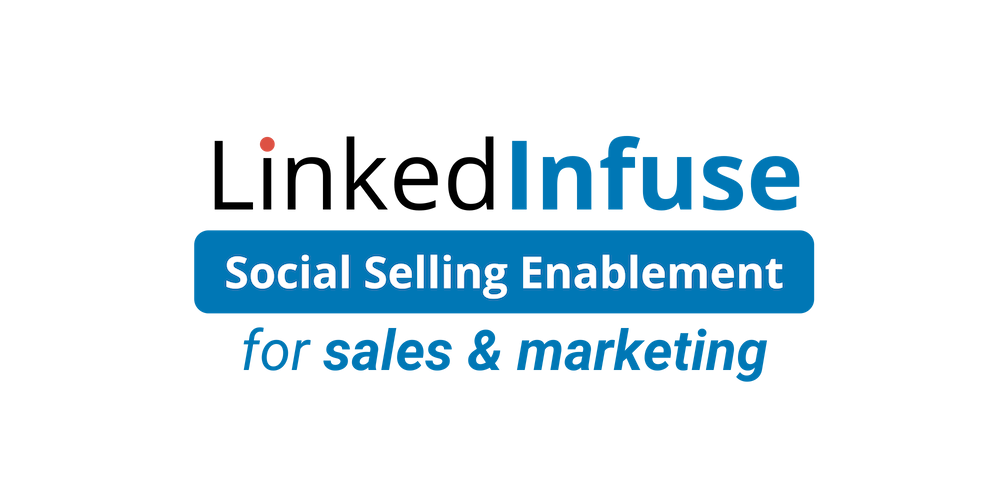 Sales Reps: you use LinkedIn every day. Why? Because your buyers are on the platform getting news. SDRs and Account Executives alike: be human and be you to make an impact! 2019 is the time to change your LinkedIn mentality from a "resume-focus" to an "industry-focus".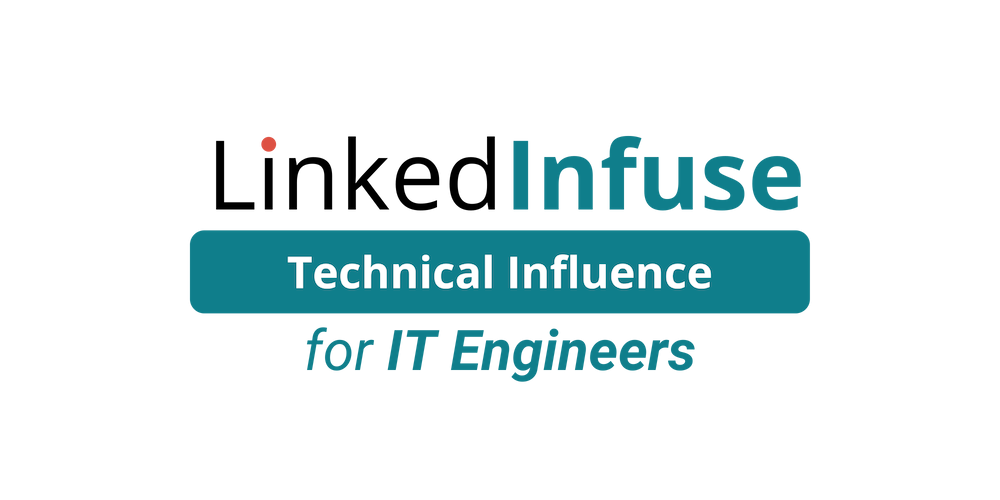 Engineers: your demos are what every technical decision maker craves. Duplicate that Meetup that you delivered. Buyers want to hear from you, not some generic content on YouTube. Infusing your expertise in the public domain will establish your authority and give you leverage in your role.
Microsoft paid $26.2 Billion to Buy LinkedIn in 2016. In Q2 2019, LinkedIn earnings were up 29%.
They clearly weren't playing around.
A LinkedIn Campaign Manager function MUST be a first consideration, for both your company page AND key personal profiles in the business.
We're not in an online resume repository anymore, Toto.
[4-Step Method]: Part Social Selling Cadence, Part Targeted Content Marketing with Editorial Calendar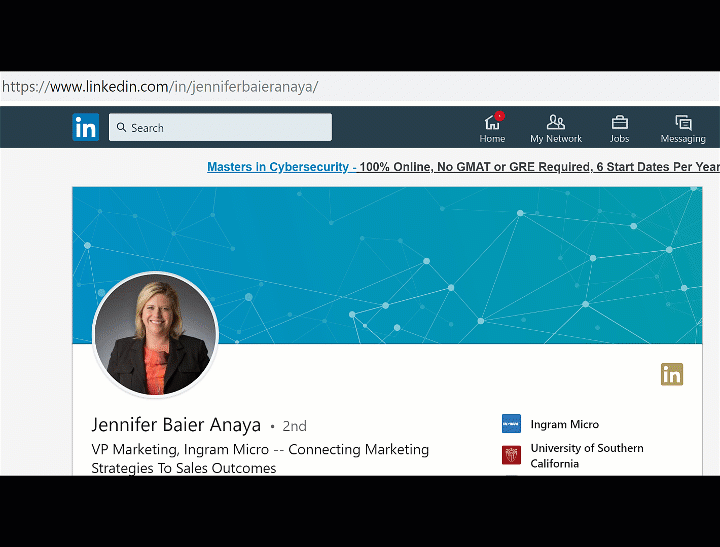 [STEP 1] Define Buyers, Do Discovery, and Observe Their Behaviors on LinkedIn.
Do your LinkedIn connections match your target buyers? Probably not. My guess is that your feed is full of colleagues, new and old. Therefore, you don't REALLY know how your buyers are using the platform. Reminder, that you've used LinkedIn as a resume site for years so it's not your fault!
Time to start diversifying.
Don't send a connection requests to buyers…yet. Start by following 20 people and accounts who you'd simply want to engage with. Be sure to go to their activity and look at what they like and post. It'll help you figure out how to talk to these people and speak their language.
[STEP 2] Your Personal Profile Refresh is CRITICAL! Do it based on your Buyer Discovery.
Now that you've been observing, what do your buyers care about? I can tell you this: a cybersecurity professional, a business intelligence leader, or a cloud architect care about different things than your fellow sales reps.
Personal Profiles MUST Read-as-Industry-Experts, not Read-as-Resumes. Remember those buyers we just defined in Step 1? Make your profile match what they're interested in here in Step 2.
Don't worry if it's not perfect. You can and should iterate based on data.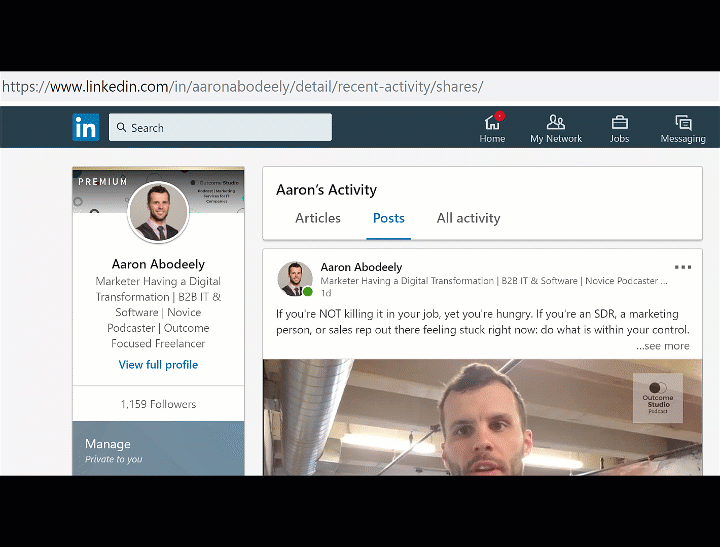 [STEP 3] Start Posting Content.
Remember when you made your first few phone calls or led that first demo? It was nerve wracking and you were probably bad at it, or at least not as polished as you are now.
Creating LinkedIn content will feel the same. Producing videos with your cell phone, I promise you'll forget to hit record or the lighting will be bad. You may publish a longer-form text post with some opinions you're terrified to share. That's normal.
Don't know how to create your first video? Get a free Zoom account and interview a colleague or a friend about a Meetup you went to together or a cool article you both read on Tech Crunch. Download the video. Write some copy why you thought it was interesting. Post it. Don't be shy.
[STEP 4] Let the Outreach and "Social Selling" Begin.
Think of this as eliciting conversation. And, please. Do not send blind-pitches for your software in the direct messages, or include a sales plug in your connection request. And if you do, base it on a discrete need of the buyer and not based on feature/ functionality. You should know based on your research HOW your product will help a buyer.
The outreach cadence for buyers and folks you want to engage with:
Follow the person.
Like a post by that person. Most people don't get engagement on their posts, so you'll stand out.
Leave a thoughtful comment on a post about why you thought it was interesting or useful to you.
If there is a two-way interaction (e.g. that person likes or responds to your comment) send that connection request!
Think empathy. Think helpful. Think about improving that buyer's life. Your connection request MUST be based on what that person is going through. Not only will he or she accept the connection, you'll probably get a response!
Now, as you build your new found connections, whenever you rinse and repeat Steps 1-3, you'll learn and grow.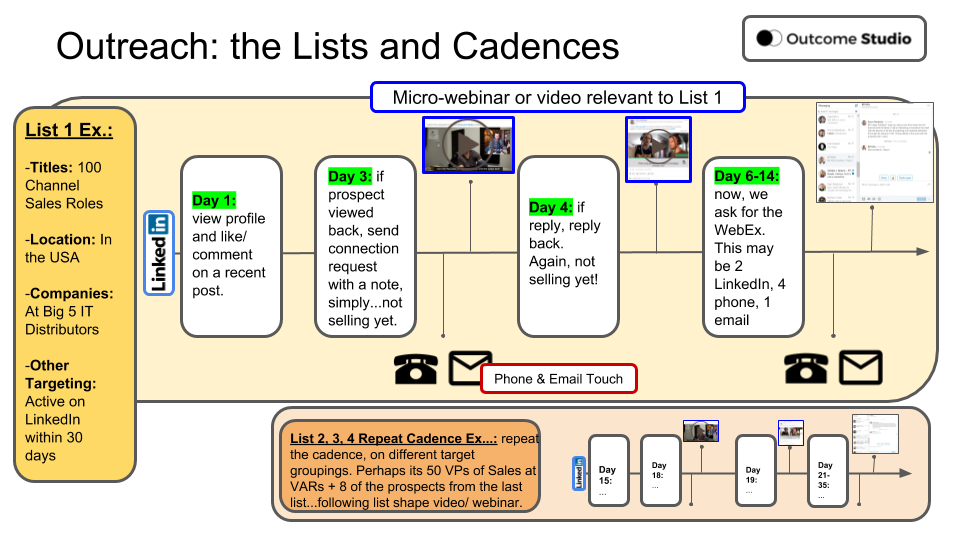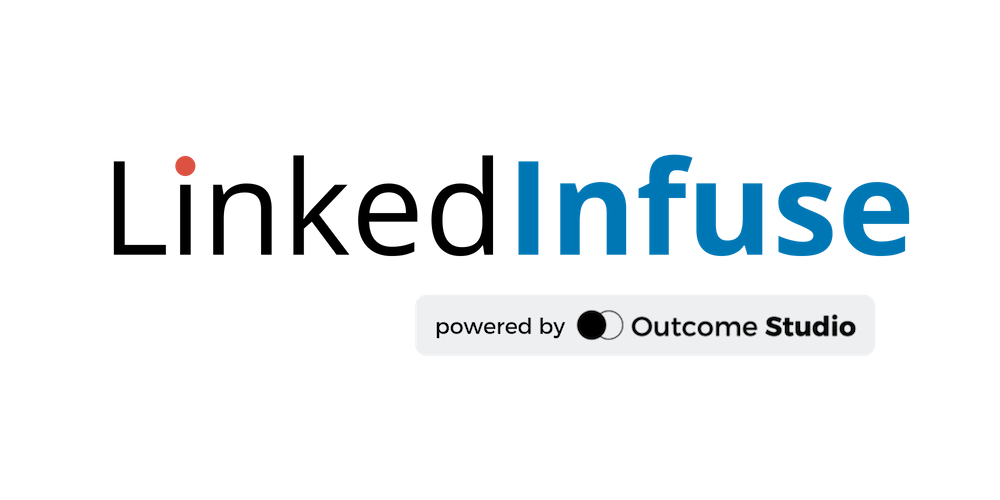 Packages for Individuals (Sales Reps, Business Leaders, and IT Engineers)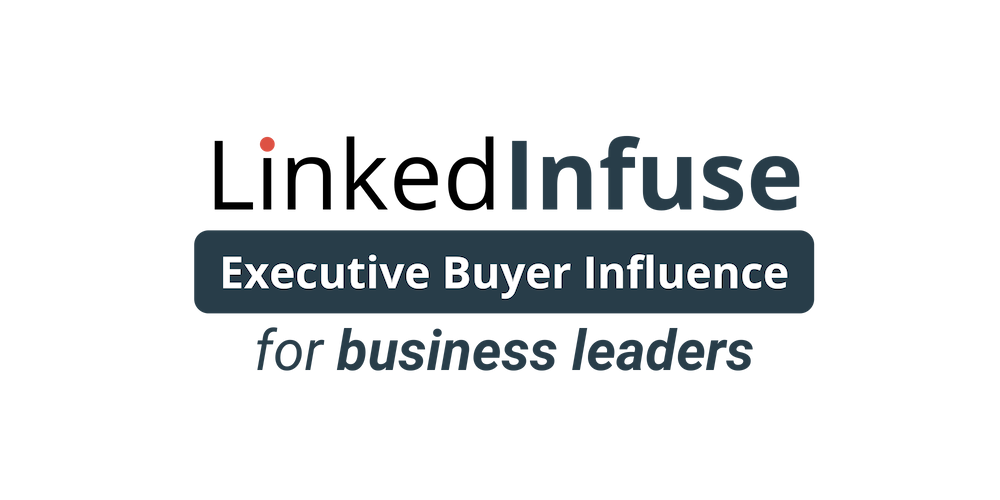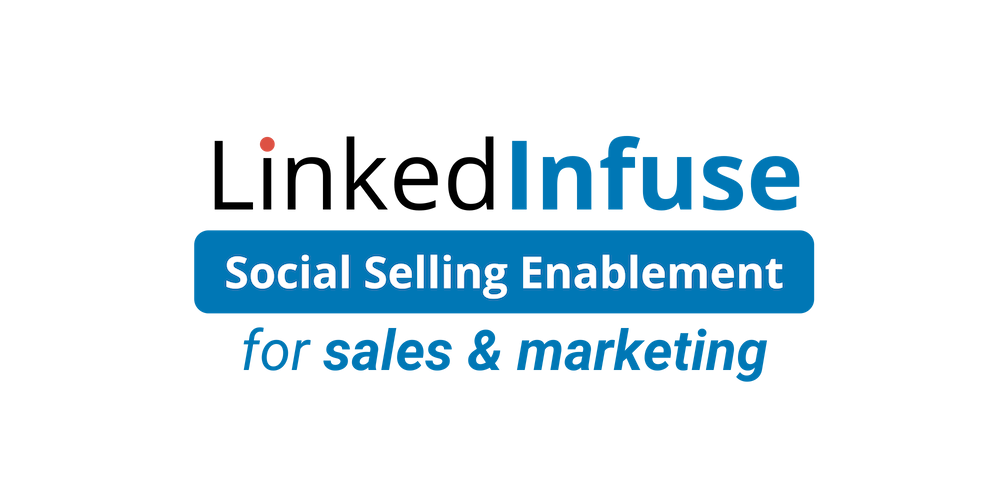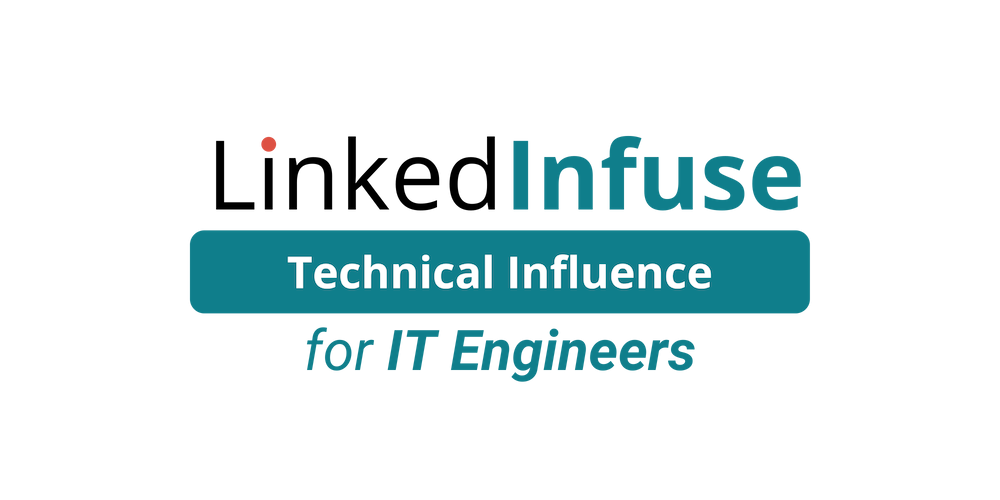 Profile Refresh with Aaron
$500 $99/ one time fee, enablement

A launchpad for infusing LinkedIn and informal video into your personal branding and social selling as an individual contributor.

Profile Refresh With Aaron Abodeely
Kick-off Conversation: 1 hour discovery and deep dive into your role, your skills, and you as a person, as well as what your biggest goals are professionally and personally.

Within 24 hours: 1 written recap of our conversation with top messaging points about you with SEO keyword considerations.

Within 72 hours: Analysis and report of top buyers and influencers to follow and engage with on LinkedIn.

Within 5 business days: Rough draft 1 of your profile refresh copy, 6 month suggested personal editorial calendar, and custom header image if requested.

By 7 business days: Final draft of your profile refresh, custom header, and editorial calendar for 6 months, either delivered via shared Google Docs and/or uploaded directly to your LinkedIn profile for you.

Anytime within 60 days after refresh: a 1 hour follow up to go over data, 1:1 training in LinkedIn, 1:1 training on video editing/ demo delivery/ podcasting, 1:1 training on prospecting, modifications to content calendar, or simply brainstorm the future!
Profile Takeover by Aaron
$1500 $1,000/ monthly, done-for-you

Part executive assistant with a content marketing, social selling twist. Give me the keys to steer your LinkedIn Profile into an authority builder, a buyer hub, or lead generation channel. Note: limited spots available.

Profile Takeover by Aaron Abodeely
Choose Your Objective: Buyer Engagement, Awareness, or Appointment setting.

To start, get all the features of a fully executed Profile Refresh.

5 hours per week of measurable outreach, engagement, and social selling from Step 4 on your behalf.

Ongoing improvement of your Social Selling Index (SSI) via Sales Navigator.

Set appointments via your custom scheduler link.

Weekly or bi-weekly 30 minute update call to review metrics and changes.

Per month, a 1 hour strategy call to create 1 of the content options below:

- 1 edited and ghost written blog post per month with images and SEO keywords

- 2 edited "rant style" videos for you with captions (3 min)

- 1 edited software demo with graphics overlays (up to 10 min)

- Podcast set-up and edit option available
Packages for Teams (Infused Into Your Existing Playbook)
Custom pricing based on discovery and need. Please, schedule a call below!
Yes! I want support leveraging LinkedIn and Video to build pipeline in 2019: