Marketer Having a Digital Transformation | B2B IT & Software | Novice Podcaster | Outcome Focused Freelancer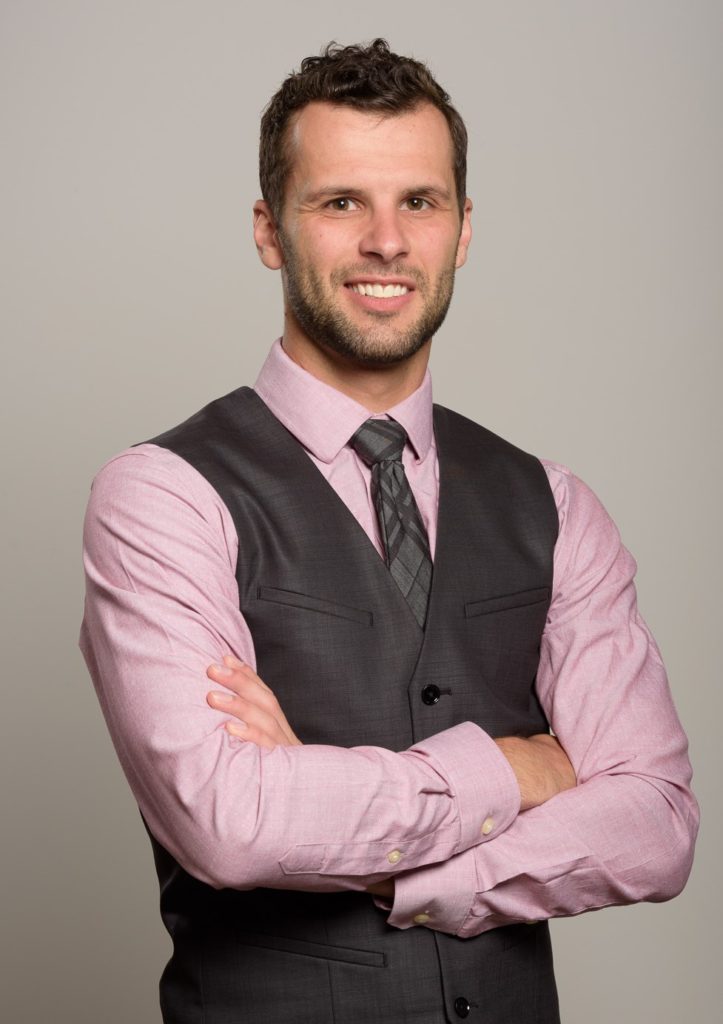 I help VPs of Sales, Marketing Teams, and Execs at IT and software companies who need guidance evolving traditional marketing and outbound. Why? It can get stale, or flat out stop working. It's not 2013 anymore…
For example, it's hard to watch my peers at IT companies (solution providers, distributors, and manufacturers) hit roadblocks with field events, telemarketing, and email. They've built processes and a culture around this long-standing trifecta.
In May 2019 I ran a campaign for a client. I was guided to do an "email blast" to 3,700 IT leads to drive attendance to an event. After a few questions about the buyer and just a little list segmentation, that pool of 3,700 leads got focused down to 1,200. Then, I built discrete messaging tracks for job titles (one for security, and one for networking). Right out of the gate we were getting a 20% open rate, and towards the end of the sequence we were getting 40%. On cold leads.
And guess what? When I called those opens, they remembered my email and my face because I embedded videos. Weird.
So don't get me wrong, these traditional channels like email are still critical. But, since buyers want to engage sales and marketing differently, the approaches are changing fast. It can be daunting compared to the safe, traditional approaches.
I've learned that the secret to staying relevant is practicing, testing, and slowly integrating trending digital marketing. While there are many opinions about what digital marketing is and how it integrates with cold calling or events, the fact is that they're all force multipliers of each other. They just have to be orchestrated together in a way that helps buyers learn as they move through the funnel.
I'm a strong traditional marketer on a path to improve my digital marketing literacy. It all started in 2016 and 2017 when I started supplementing outbound phone and email with:
Lead scoring, grading, and nurturing
Behaviorally triggered email automations
Lead list segmentation and buyer persona specific messaging
LinkedIn organic and paid campaigns to drive event attendance
Leveraging customer feedback surveys to determine content plans
Today as a marketing consultant, I help motivated, yet traditionally-minded teams at IT companies ease into the future of building pipeline. I do this via enablement, consulting, and done-for-you freelance services.
This year, I'm helping executives and other company influencers (key technical people, salespeople, marketers, product managers, and more) to infuse LinkedIn touches and helpful video content into their traditional outbound marketing efforts in a data-guided way. Why?
LINKEDIN is a force-multiplier to events, phone, email, and associated content distribution; we can target down to the exact company and job title.
Leveraging the PERSONAL PAGES of your executives, engineers, and the best sales people creates a new, untapped marketing channel.
Making VIDEO nowadays is low-cost, high-impact, and it's as scalable as using PowerPoint templates.
Is this fool proof? Nope. Does traditional still work? Yep. Is your marketing system at risk if you don't evolve? Absolutely.
LinkedIn Trends for 2020 - B2B Marketing and Personal Branding
Back in 2010, I Started My Career at GoDaddy Helping Small Business Owners Get Online.
I've talked to thousands (that's not an exaggeration…I've done the math) of small business owners while doing sales and tech support at GoDaddy early in my career. In 2010, blogs were popular, it was important to get found with SEO, and social media was simply something you posted on. Do-it-yourself website builders, and marketing products with user interfaces enabled these small businesses owners to succeed. The early adopters were successfully transcending putting printed flyers on cork boards, paying for yellow pages ads, and heavily relying on local word-of-mouth only.
While I was working with the small business owners at GoDaddy, I was directly getting fascinated with how human behavior changes as they interface with technology and good marketing. I had varying positions and different types of exposure to the customer experience. I held roles in Quality Management in Customer Care, Sales Team Leadership, Corporate Training, and I finally made it to Marketing and Advertising because I was fascinated by the machine GoDaddy had built ($.99 domains and global display and search ads in 2011 were powerful for a reason).
The real (beautiful) accident is that indirectly, I was unknowingly learning to love infrastructure technology. After all, GoDaddy is the largest shared hosting provider on the planet so it was bound to happen. Let's just say I felt the downstream impacts of what our engineers were doing to our infrastructure. An outage due to environmental change might seem harmless, but when hundreds of WordPress sites would break simultaneously and our customer support queue would spike with swaths of concerned business owners and web developers, I got violently curious about the scope and power of the IT functional area.
Without realizing it, I was observing technology trends evolve right in front of me. We didn't call it "SaaS" (Software-as-a-Service) and our early "cloud offering" was beyond my comprehension in 2013. I didn't understand how a global server configuration change on a shared hosting environment, which was highly virtualized, could cause a performance issue due to code compatibility or a resource issue.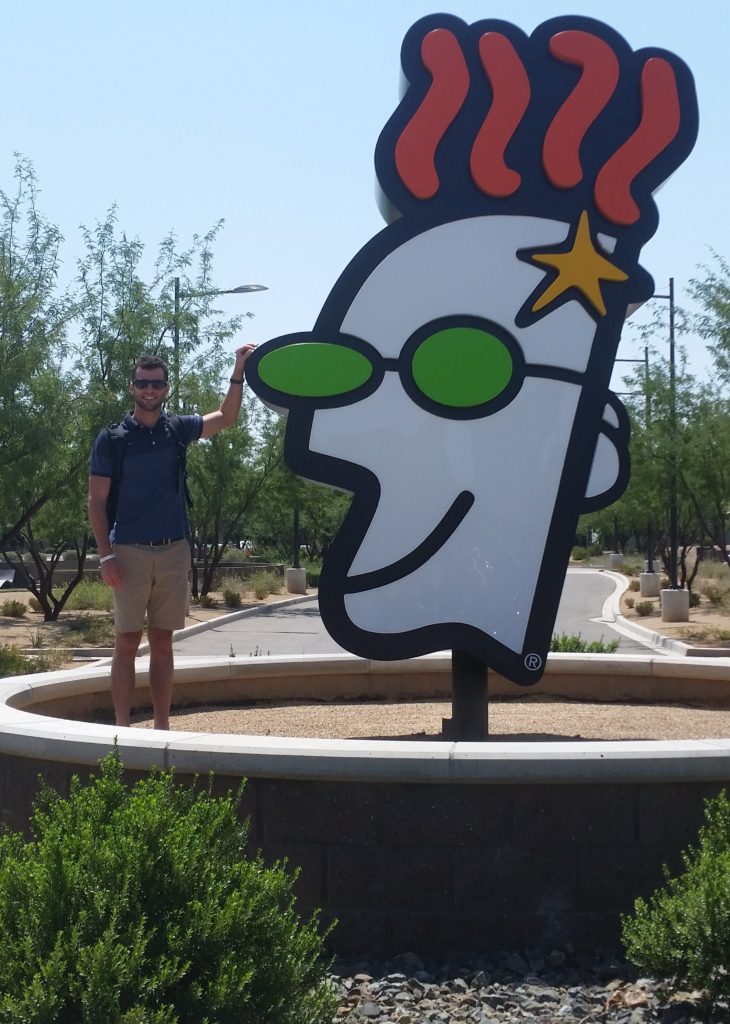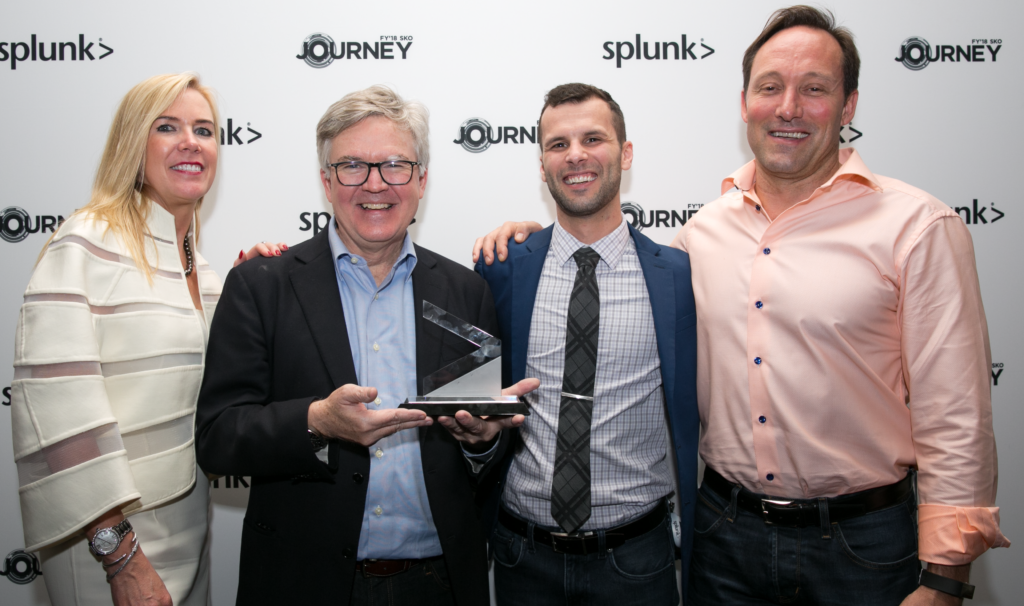 I've worked with smart people at IT Software and Services companies and feel comfortable talking about solution areas.
The industry is inherently technical. Period. And, if you intend to sell and market in this space, it's important that not only do you grasp first principles and concepts, but you're able to work backwards from the real world problems this technology and functional area can solve for.
When I started at GoDaddy in 2010 I hardly knew what a domain name was (let alone DNS, the rules that allow your domain name to work with your website and email at the same time, for example). I surely didn't know what web hosting was, or why when people had "Error Establishing a Database Connection" it really meant a database server and a web server were 2 different things and they couldn't talk to each other.
I'll pick-on "cloud" as an example:
When I figured out that "shared hosting" IS the cloud, and so is Facebook, and so is Salesforce, I had a breakthrough. I spent time learning about unifying themes: I started to understand virtualization, code, associated systems, and as a result, why dedicated resources mattered, especially for sites that were actually getting business critical traffic.
So, as a marketer, you can imagine why I grit my teeth and cringe at the overuse of the term cloud. Sure, in itself "cloud" is a very appropriate term, but iCloud (where you upload family pictures and music) and Amazon web services (that host business critical software applications supporting users globally) are not the same.
Basic definitions and concepts in hardware capability, digital transformation, cloud computing and data science concepts matter, especially for new sales and marketing folks. So, who better to explain these terms than the engineers, IT, and software pros themselves! I have a few wickedly talented folks in my networks who can explain these concepts in simple ways.
Tips for new IT marketers and salespeople: start with buyers and work backwards.
When Experian gets hacked, or Sony loses out your credit card information, what does that ACTUALLY mean, how did it happen, and what happened internally at those businesses?
What does a System Admin do? What does a Director of IT Operations do? You're selling to this person and your company told you it's a "buyer persona" so wouldn't it make sense to learn from one?
How about when Amazon went down on Amazon Day in 2018 or when the IRS website went down on Tax Day in 2018. What happened, and why did it happen?
Type these events in your favorite search engine. Read about each over some coffee or a beer instead of watching another show on Netflix. It'll really change how you look at your smartphone or when you order a ride from your favorite car sharing software application.
Want to brainstorm or discuss working together? Grab 30-minutes on my calendar: